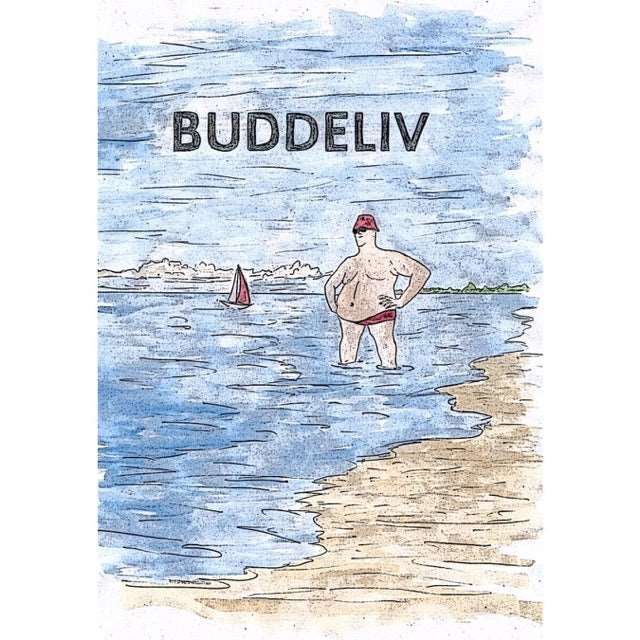 BUDDLE LIFE
Regular price
€3,95
/
Tax included.
Shipping
calculated at checkout.
In stock, ready to ship

Inventory on the way
A little about the artist
Dive into an art universe characterized by nature's play of colors, sounds and scents. The artist behind these unique art cards, Christa Skøtt lives far out in the countryside and gets her inspiration from the free and uncontrolled nature. Christa has drawn and painted all her life and uses art as her personal means of expression.
In these art cards you not only experience colours, but also a sea of ​​feelings and thoughts, captured on paper. Christa is a versatile self-taught artist who does not bind herself to a particular style. Each brushstroke is the result of a precious moment of pure being, a manifestation of the artist's presence in the moment.
Art is not just aesthetically pleasing; it is also good for the soul. Colors have a profound psychological effect on us, and it is scientifically proven that art can positively affect our health and well-being. Experience this transformative power through beautiful art cards and make every day a little more colorful.
Goal
14.5cm x 10.5cm
---
Free shipping on orders over NOK 499
We always endeavor to deliver your goods as quickly as possible. Therefore, we send your goods within 1-3 business days after your order has been processed.
We offer free shipping to the parcel shop when you buy items for more than DKK 499. This saves you shipping costs and gives you the freedom to choose the place that suits you best.
We also ship nationwide, so no matter where you live, you can enjoy our products and services.
We are also very conscious of the environment and our impact on it. That is why we always make sure to pack your goods responsibly. We use recyclable materials and reduce our environmental impact as much as possible.
There is a 14-day full right of return on goods purchased in our Webshop.
The period is calculated from the day you receive the order.
Return costs are your own responsibility.
Cancellations must be reported to us no later than 14 days after the purchase, and you must return the shipment no later than 14 days after the cancellation.
The notice must be given by mail at info@krusmoelle.dk. In the message, you must make us clearly aware that you wish to exercise your right of withdrawal. You can also choose to use our standard cancellation form and send with return. This is included in the package.
The condition of the item when you send it back
You are only liable for any deterioration in the value of the goods which is due to handling other than what is necessary to determine the nature, characteristics and way of functioning of the goods. In other words – you can try the product in the same way as if you tried it in a physical store.
If the item has been tried on in addition to what is described above, we consider it as used, which means that if you cancel the purchase, you will only get a part or none of the purchase amount back, depending on the item's commercial value.
In order to receive the full purchase amount back, you must therefore do the same as you can in a physical store. You may test the product, but not actually use it.